Waterloo Bar and Kitchen was a restaurant in the district of Waterloo in Central London, located right next to the Old Vic Theatre. Unfortunately, the restaurant and bar have now closed down. But during its time, the restaurant prides itself on offering high-quality meals made from fresh and seasonal ingredients. It was one of the best-rated restaurants in Central London, with most diners praising its tasty and wide-ranging menu.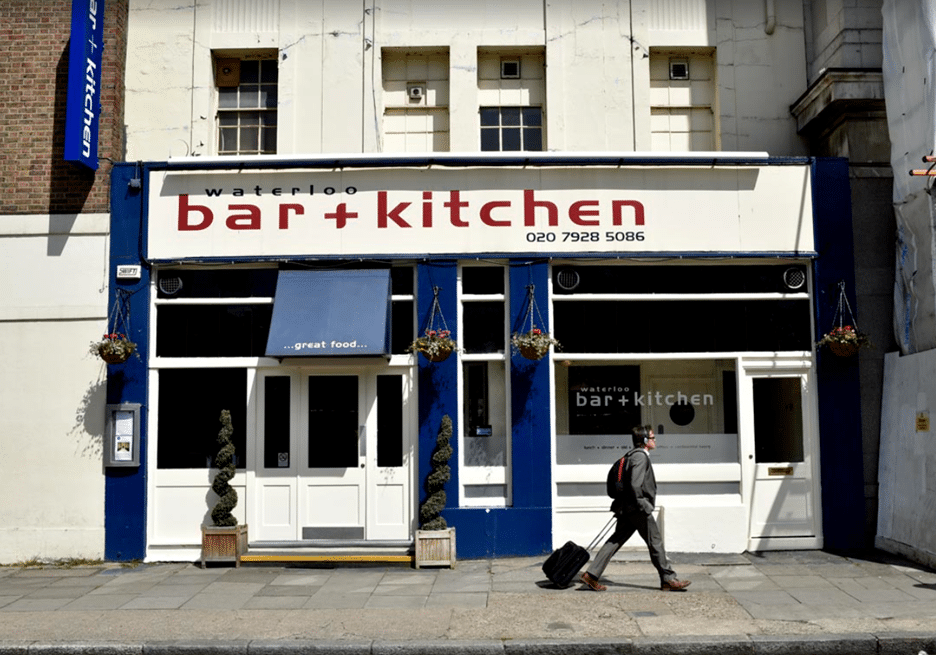 London Nightlife Options
If you are willing to cross the Thames river north, you will be able to find both the Camden Pub Crawl as well as the Shoreditch Pub Crawl located further east.
Old School Vibe
Established in 2000, Waterloo Bar and Kitchen exudes an old-school vibe housed in a building with lots of character. It was not the type of establishment that stood out since the facade was pretty basic, featuring white walls with blue trimmings.
The interiors are as simple as the exteriors, with cream walls and blue wainscoting, giving it an industrial feel. It creates a relaxed and intimate dining experience, and the high ceilings and open kitchen design make the space feel spacious and fresh.
Pre-theatre and Post-theatre Dining
Located only a few minutes from Waterloo Station, Waterloo Bar & Grill was easily accessible. Its location beside the Old Vic Theatre means it was the best place for pre-theatre and post-theatre dining. Furthermore, it's also just five minutes from the New Vic Theatre. It was the favourite place of many theatregoers to catch up with family and friends. Many would book the restaurant for pre-theatre or post-theatre reservations. It was small and filled up quickly, so a reservation was required.
They were able to accommodate only 70 guests at a time in their spacious booths and tucked-away tables. Waterloo Bar and Kitchen also has a Private Dining Room, the perfect venue for special occasions. It was also great for corporate events, business meetings, parties, etc.
Waterloo Bar & Grill Menu Highlights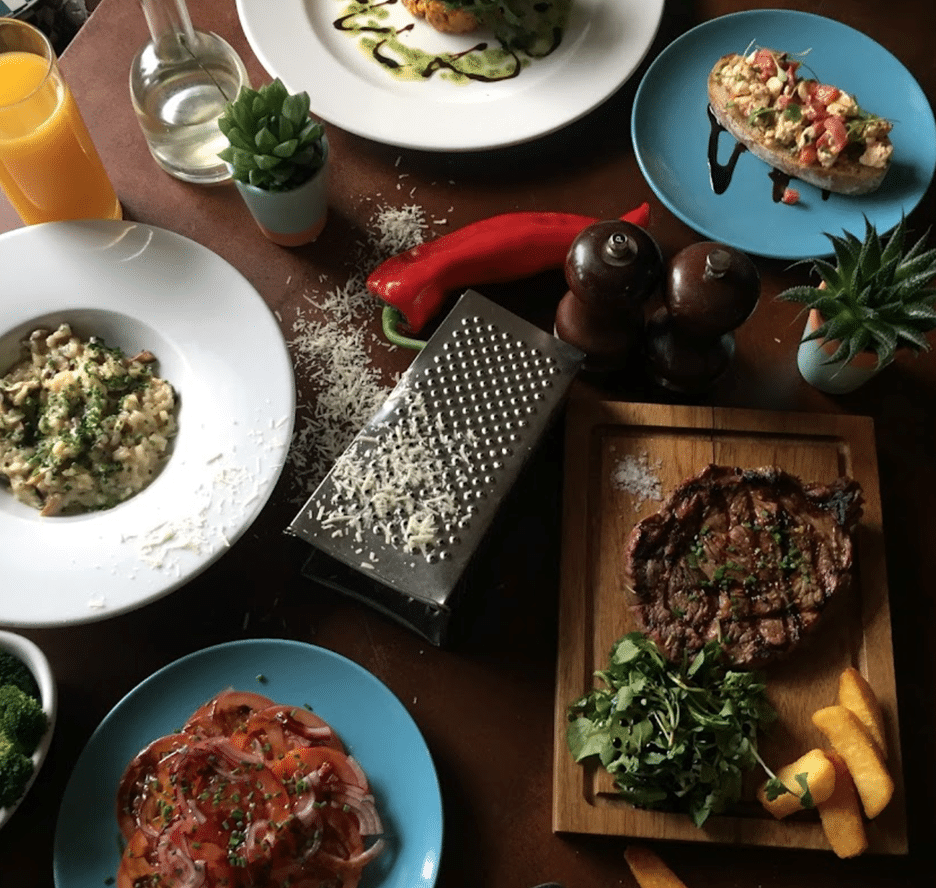 One of the things that made Waterloo Bar & Kitchen stand out from the rest of the restaurants near Waterloo is the quality of food they serve. The Head Chef and his team sourced the most fresh and seasonal ingredients and made sure to make everything themselves. They aim to provide quality dishes at a fair price. The dishes are simple but tasty and appeal to a wide range of clientele.
Some of the highlights on their menu include the chicken liver plate and traditional Sunday roasts. Their customers also love their mouth-watering desserts, especially the classic New York cheesecake and chocolate chip brownie.
They called their menu "the best of modern British Cuisine" and changed it every month or so. There were a variety of specials more daring than the usual fare. They were also serving delightful steaks and had a "Steak All Day" section on their menu, which includes Rib Eye and Tendered Sirloin. These steaks were served with a choice of garlic butter, bearnaise, and peppercorn sauces. Their patrons also loved their Traditional Sunday Roasts, with the Roast Sirloin of Beef with Horseradish Cream being the most popular.
Like any good restaurant, Waterloo Bar and Kitchen has an excellent wine listing, which pairs well with the delicious meals. From Hennessy to Remy Martin and whiskies like Johnny Walker, they have a delightful list of alcohol on their menu.
Good Service
Aside from the delicious food, customers raved about the efficient and professional floor staff at Waterloo Bar and Kitchen. They were very attentive but not intrusive, which is a great thing.
The dining scene in the area of Waterloo has not had the best reputation in the past years. It's somewhat strange that there's not a plethora of quality restaurants close to the main stations of London. But the Waterloo Bar and Kitchen Restaurant is one of those few restaurants that are a walking distance from the train station.