The Last was a city pub and restaurant along Shoe Lane in Holborn. It has unfortunately closed, but during its time, it was a popular spot for dining out near Chancery Lane, perfect for a quick break at lunch or an after-work drink. Diners love their decent food menu and high-quality beverages. With an oversized window and a cheerful terrace area, The Last was a fun place to hang out while enjoying delectable lunches and drinks.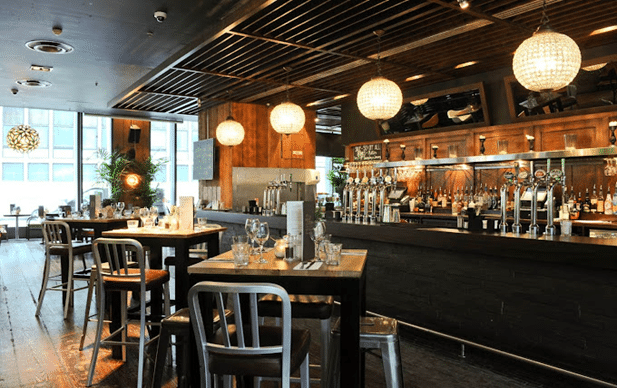 Alternatives to the Last Bar
If you are looking to enjoy yourself with food & drinks in London while exploring it's nightlife scene, two great options are the Shoreditch Pub Crawl as well as one of the Pub Crawls in Camden.
Decent Food and Drinks Menu
The menu of the Last featured a range of freshly made lunches. They were tasty and offered good value for money. There was a wide variety of exquisite food and drinks to cater to varying tastes. You will find classics and the usual favourites, such as towering beef burgers, roast chicken club, chicken Caesar salad, indulgent snack platters, and mouth-watering desserts like warm chocolate brownies, baked cheesecake, and vanilla panna cotta.
The menu was full of flavoursome British dishes, including an extensive drinks selection featuring over fifty wines and champagnes. They also specialised in beer, wine, and champagne. So, whether you're craving a refreshing pint or fine Merlot after work, they will have something to cater for you.
The Last would regularly update its menu to entice diners to visit repeatedly. You could find seasonal specials and new items on their menu, including limited-time deals and offers.
Simple and Elegant Interiors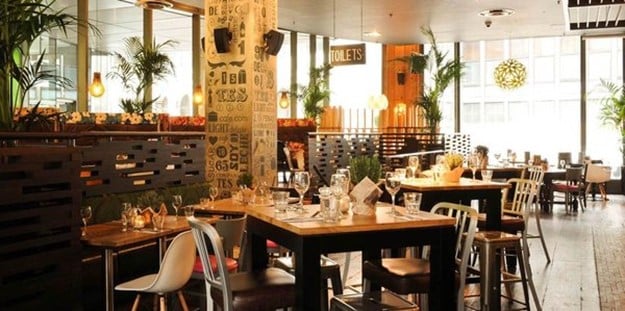 During its heyday, The Last had once undergone a renovation, significantly improving its ambience. Aside from the decent food menu, diners loved The Last's simple but elegant decor.
The restaurant looked fabulous throughout, creating an airy but homey atmosphere. It had floor-to-ceiling windows and an open-plan kitchen design – a far cry from the standard city pubs in London. Their customers were impressed at the effort they put into the decor since many other pubs and restaurants fall into the usual "standard city" trap.
Diners are also impressed with the outdoor seating area of The Bar, which many considered a novelty for bars in this part of London.
In-house Party Planning Service
One of the things that set The Last apart from the other pubs and restaurants in the area was its ability to offer added service, such as its in-house party planning service. The service applies to those who plan to dine in groups, such as corporate lunches, work meetings, or even a private party to celebrate a special occasion. They offer a variety of party packages suitable to groups of all sizes and will even organise a taxi home, which makes it convenient to celebrate.
Those who have tried its in-house party planning service were satisfied with the overall experience. They found the venue spacious and full of character while exuding a cosy atmosphere. But the highlight was the delicious and high-quality food that's perfect for a large function, not to mention the excellent range of choices and their ability to accommodate dietary needs. They also praised the events team, which was very helpful and responsive throughout, that everything ran smoothly as planned.
Attentive Staff
Another thing that made The Bar stand out when it was still in operation was its team of professional and attentive staff. Many diners were happy with the waiter's knowledge of wine and suggested great options for them. In addition, the staff at the bar knew what they were doing and prepped up the tastiest drinks on a whim. Everyone is friendly and will make you feel welcome the moment you arrive.
Given its decent menu, elegant and cosy ambience, and attentive staff, it was not surprising why The Last was once one of London's top bars and restaurants.