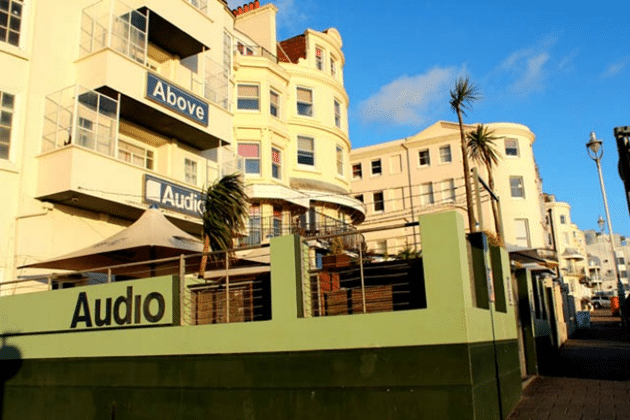 Brighton is famous for its legendary nightlife scene, where you'll discover a fantastic array of bars and clubs, including Audio Brighton, an iconic seafront music venue that has already ceased operating.
Audio was one of the best-loved nightclubs in the city, having been at the forefront of Brighton's nightlife scene. When it first opened, it was called the Escape Club, eventually changed into Audio. The music venue has hosted performances of popular music bands like Daft Punk, The Chemical Brothers, and The Stone Roses.
ALTERNATIVE IN THE LONDON NIGHTLIFE
If heading to London, you would be wise to consider joining the Shoreditch Bar Crawl or head north and explore that part of town while going on a Camden Bar Crawl.
ELECTRONIC MUSIC MECCA
Considered one of Brighton's electronic music mecca, Audio specialised in techno, house music, and progressive electronic music. It occupied two floors and is always full of partygoers who love its "mostly house music" policy. The club was open seven days a week, from lunch until late at night when the fun spreads into its terrace.
Night after night, Brighton's favourite DJs treated party people with a vast range of quality music from across the board. During summer, Audio's doors would spread into the beach, and the party spilled into the terrace, with revellers smoking and chatting as music pumps gently out into the sand and further into the sea.
FANTASTIC MENU CHOICES
Aside from the lively atmosphere, revellers also loved the fantastic menu of wine, cocktails, craft, draught, and bottled beers. There are also sumptuous meals for those who have built some appetite after partying through the night.
Audio has professionally trained mixologists serving lip-smacking cocktails, from Classic Margaritas and Daiquiri to Passion Fruit Martinis.
On some nights, Audio lured visitors with bundles of drink deals, including 241 cocktails every Thursday night. Many were looking forward to their legendary terrace parties during the weekends.
STYLISH BAR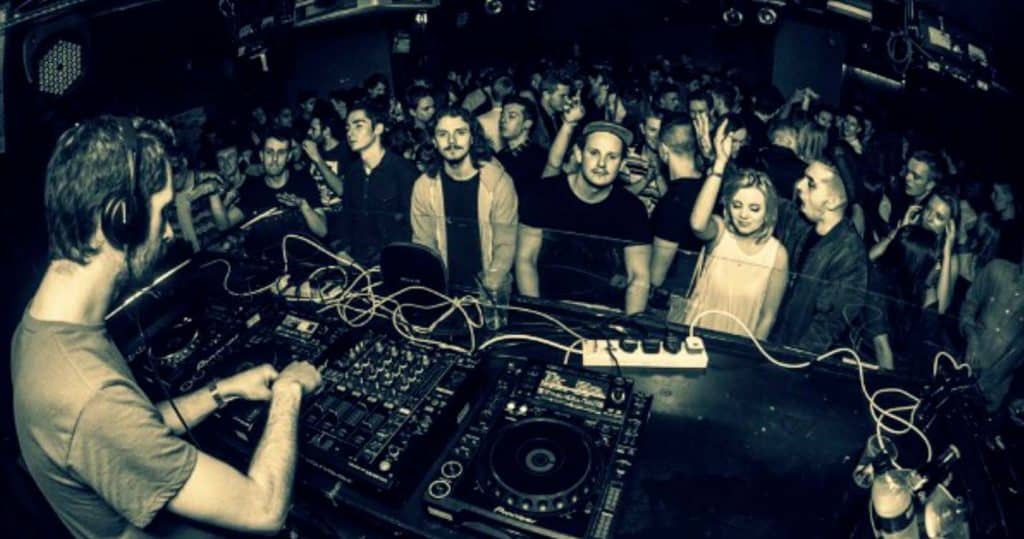 It's not only the lively atmosphere and delicious cocktails that lured people to Audio. They also loved its stylish and unpretentious interiors.
The ground floor follows the building's art deco features with influences from Bauhaus design. Intriguing decors of geometric stalactite structures, oversized convex mirrors, and coloured glass adorn the space. The basement has the same vibe, which houses a high-tech sound system and some facilities.
The downstairs area of Audio has a capacity of just over 300 and is where the main activities happen. Meanwhile, upstairs is a separate space called "Above Audio," which has a cocktail bar and DJ booth where the music follows a more chilled-out soundtrack. Most of those who partied at Audio move from downstairs to upstairs, perfect for those who want a change in atmosphere.
INSPIRATION FOR AUDIO
When the owners were setting up Audio and looking for concepts, they turned to some of the UK's best nightclubs for inspiration, such as The End has its DJ booth at the centre of the dancefloor at the club's main room. The concept created an atmosphere you won't find in bigger clubs and that's what revellers have also experienced in Audio.
One thing that made them stand out from the other clubs in Brighton is that they followed a music policy. The regular night is what they call the Warehouse, and that's strictly house music.
Eventually, Audio was acquired by The Mothership Group, the same company behind the Queen of Hoxton and The Book Club, two of the most famous nightlife spots in East London. The buyout did not change the club's ethos, but the added cash has given way to the club's refurbishment.
They aimed to create a thriving social hub for partying, drinking, dancing, and hanging out with friends. Most importantly, they wanted Audio to be a place for forward-thinking music.
By delivering first-class service, award-winning cocktails, and the finest sounds, it's not surprising why Audio was once Brighton's premiere nightlife spot.